What we do
We solve operational challenges
Mobility
Our products are equipped with casters and bumpers to make it a breeze to move into position.
Functionality
Forbes' solutions are the result of form meets function. Reliable products backed with confidence.
Design
Beautifully designed with a wide range of finish options and materials to match any décor.
Food & Beverage
Our products are designed to be highly mobile and save you on storage space. With a wide variety of finish options and materials, you can be sure to find a product that will fit your restaurant or hotel's décor.
Hotel Operations
Forbes Industries is best known for our world renowned Birdcage Luggage Cart. It's often imitated, but never replicated. We offer a wide array of hospitality products including our housekeeping carts, luggage racks, and specialty carts.
Meetings + Events
From banquets to cafés. We've got the linenless solutions for your next big event. Worried about long set up times? We offer storage and transport carts that make setups a breeze!
Who we are
Leading Manufacturer of Food & Beverage, Hotel Operations, and Meetings + Events products
Forbes Industries is the world's leading manufacturer of Hospitality and Food and Beverage products since 1919. World renowned for the timeless icon of high-quality hospitality: The Birdcage Cart. Forbes Industries has since focused itself on solving restaurants and banquet hall operational challenges through long-lasting, storage saving, and mobile products.
Read more about Forbes Industries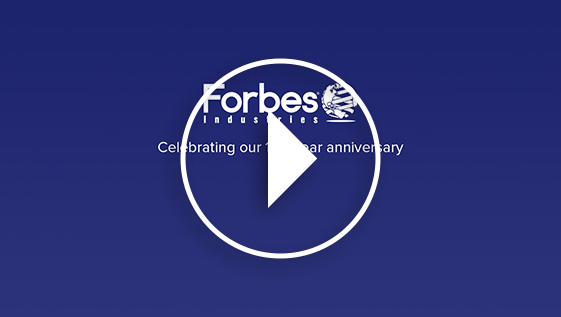 Forbes Industries Quality Guaranteed
Forbes Industries proudly manufactures products right here in the United States of America using domestic and global parts. Our quality and service is unmatched.
Our Clients
Brands that trust us
Be the first to know about the future of the industry
Sign up to our email list and be the first to know about the latest in Food & Beverage, Hotel Operations, and Meetings + Event solutions from Forbes Industries.